Ultrasonic Measuring Instruments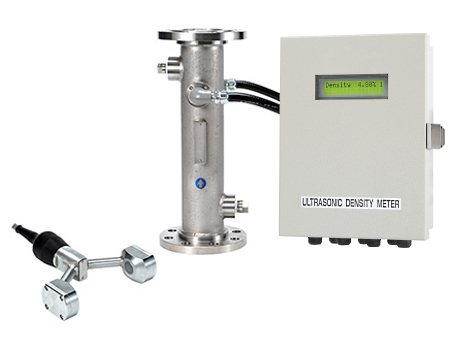 Ultrasonic density meter
This instrument measures the density of different kinds of slurries including paint, mold lubricant, lime or other ore slurry, ready mixed concrete sludge, muddy water, and industrial or other waste fluid slurry.
Suitable for high-density measurements for which optical or laser type instruments do not fit.
Continuous measurement is possible via online services.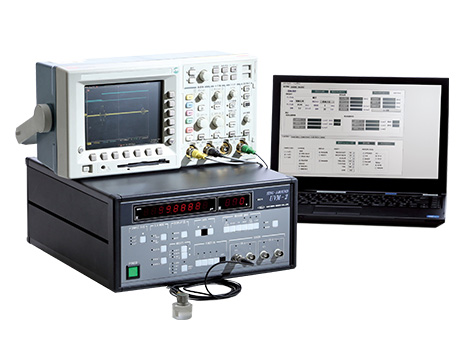 Sing-around ultrasonic velocity measuring instrument
This device measures sonic velocity and its attenuation with a high level of accuracy in order to calculate Young's modulus and Poisson's ratio, providing you with data that is indispensable to the research and development of new materials.